R.I.P. of Oldish Psych & Prog blog
---
genre: heavy / prog
country: uk
quality: lossless (flac, cue, log, scans)
time: 46'00" size: 306 mb
A hard rock trio from Newcastle whose album is now rare. They had a good reputation as a live act and wrote some strong material on their album, with the continuous track The House/Sun In A Bottle the highlight, alongside a cover version of The Beatles' And I Love Her. Geoff Sharkey had earlier played in Sammy.
01 - Tyne God 5:30
02 - I Cannot Understand 4:18
03 - The Journey 5:56
04 - Portrait Picture 5:46
05 - Fair Stood The Wind 2:51
06 - And I Love Her 3:12
07 - Life 4:29
08 - The Morning After 5:13
09 - The House 3:32
10 - Sun In A Bottle 5:03
STEWART BURLISON bs, vcls A

GEOFF SHARKEY gtr, vcls A

DAVID WHITAKER drms
genre: prog
country: uk
quality: lossless (ape, cue, log, scans)
time: 46'47" size: 277 mb
Side one
"Watcher of the Skies" – 8:34
"Get 'Em Out by Friday" – 9:14
"The Return of the Giant Hogweed" – 8:14
Side two
"The Musical Box" – 10:56
"The Knife" (Banks, Gabriel, Phillips, Rutherford) – 9:47
All songs by Tony Banks, Phil Collins, Peter Gabriel, Steve Hackett and Mike Rutherford, except as noted.
Peter Gabriel – vocals, flute, bass drum, tambourine
Steve Hackett – lead guitar
Tony Banks – Hammond organ, Mellotron, Hohner pianet, 12-string guitar, backing vocals
Mike Rutherford – bass, bass pedals, 12-string guitar, backing vocals
Phil Collins – drums, backing vocals
All recordings made at The De Montfort Hall, Leicester and The Free Trade Hall, Manchester, February 1973.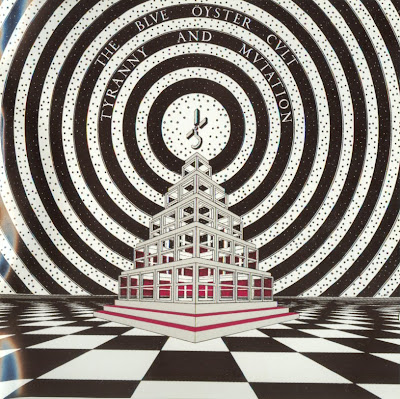 genre: heavy
country: us
quality: lossless (WavPack, cue, log, booklet scans)
time: 1:07'11" size: 491 mb
Side one - The Black
"The Red and the Black" (Albert Bouchard, Eric Bloom, Sandy Pearlman) – 4:24
"O.D.'d on Life Itself" (Bloom, A. Bouchard, Joe Bouchard, Pearlman) – 4:47
"Hot Rails to Hell" (J. Bouchard) – 5:12
"7 Screaming Diz-Busters" (A. Bouchard, J. Bouchard, Donald Roeser, Pearlman) – 7:01

Side two - The Red
"Baby Ice Dog" (A. Bouchard, Bloom, Patti Smith) – 3:29
"Wings Wetted Down" (A. Bouchard, J. Bouchard) – 4:12
"Teen Archer" (Roeser, Bloom, Richard Meltzer) – 3:57
"Mistress of the Salmon Salt (Quicklime Girl)" (A. Bouchard, Pearlman) – 5:08

2001 CD reissue Bonus Tracks
"Cities on Flame with Rock and Roll" (Live) (Pearlman, Roeser, A. Bouchard) – 4:44
"Buck's Boogie" (Studio Version) (Pearlman, Bloom, A. Bouchard) – 5:22
"7 Screaming Diz-Busters" (Live) (A. Bouchard, J. Bouchard, Roeser, Pearlman) – 14:01
"O.D.'d on Life Itself" (Live) (Bloom, A. Bouchard, J. Bouchard, Pearlman) – 4:52
Donald "Buck Dharma" Roeser: guitar, vocals
Eric Bloom: vocals, stun guitar and all synthesizers
Joe Bouchard: bass, keyboards, and lead vocals on "Hot Rails To Hell" and "Wings Wetted Down."
Albert Bouchard: drums, vocals
Allen Lanier: keyboards, rhythm guitar
Action: 10% disc1ount coupon14 for Depositfiles Gold accounts for 6 months and 1 year periods. The coupon is very simple in usage: you enter it on the Gold account payment page and after the prices are recalculated can buy an account with the discount.
Your coupon: j16v917255n7tjh9af6odzgk7cjgwgg2