R.I.P. of Oldish Psych & Prog blog
---
genre: heavy
quality: lossless (flac, cue, log, scans)
time: 1:13'50" size: 502 mb
Cosmic Dreams:
The Rattles was one of the leading beat-bands in Germany, following their formation back in 1961. Achim Reichel and Herbert Hildebrandt (bass) were founder members, but they departed in 1967 and 1968 successively. A new Rattles line-up assembled in 1970 to record the single "The Witch" coupled with "Get Away" (Fontana 6004 010). The A side was a song that had enjoyed increasing popularity after The Rattles had recorded their first version of it in 1968. The single actually became an international success and Rattles recorded three competent straight rock albums in the early seventies. In 1971 a fifth member, Jochen Peters alias Lude Lafayete (ex-Gash), was added. Gin Mill (1974) was a weaker come-back attempt from Mille, Lungen and Lude with new members Linda Fields and Wolfgang Brock (ex-Karthago). Lude Lafayete later formed Wolfsmond in 1976.
genre: kraut, 'eavy, soul
quality: lossless (ape, cue, log, scans)
time: 1:19'42" size: 396 mb
the Crack in the Cosmic Egg:
Formed by Dicky Tarrach, and mostly originating as ex-members of the pop group The Rattles, they started as the rock 'n' soul band Randy Pie & Family. Many of the musicians in Randy Pie were also involved in the experimental rock albums of Achim Reichel. Bassist Manfred Thiers had come from the hard-rock progressive band Gash.
Surprisingly, whereas most supergroups are ill-fated, Randy Pie not only made one rather good progressive album (their debut), but also managed to gain commercial success. Blending bluesy and jazzy styles into a dynamic and varied progressive, their debut contained much excellent typically German rock, sounding like a potpourri of Hamburg bands, with some notably experimental touches. After the not too bad HIGHWAY DRIVER, Randy Pie continued with further albums, each reverting back closer to their pop music roots. We haven't, as yet, encountered the double live album ENGLAND, ENGLAND.
Most Randy Pie members have gone on to other projects since, though little has been of interest. Also, like most successful 1970's bands Randy Pie tried a reformation in the 1980's, releasing just a one-off LP (this information has been lost) and a couple of culled singles.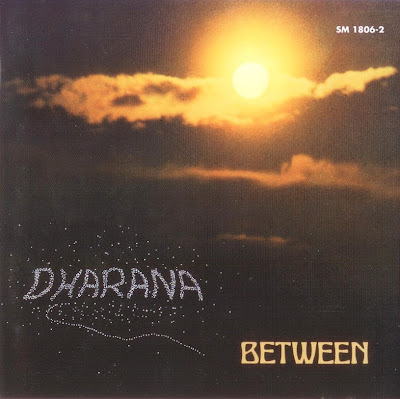 genre: kraut
quality: lossless (ape, cue, log, scans)
time: 1:03'13" size: 244 mb
the Crack in the Cosmic Egg:
A most unusual and unique group, the Munich combo Between (formed in 1970 as Between The Chairs) were the brainchild of musical theorist and experimentalist Peter Michael Hamel. As such, Between drew together a wide range of international musicians into a musical and cultural melting pot. Between were aptly in between everything, both musically and culturally.
Featuring avant-garde tendencies within a music that blended the medieval, the ancient and the futuristic, with jazz and rock musics, the initial results on their debut EINSTEIG were most inspiring. Arguably a step on from The Third Ear Band (sans the mantric rhythms) Between were invention in the extreme, in a music that was melodic yet challenging. Not surprising for a band that featured such acclaimed musicians as James Galway (yes, the Irish flautist), Roberto Détrée and Robert Eliscu. There are some extraordinary cosmic excursions here too, all amounting to a revolutionary mixture of psychedelic and world musics. EINSTEIG is still as remarkable and fresh now as when it was created.
Further albums developed the Between sound on an increasingly ethnic level. AND THE WATERS OPENED with its atmospheric dronings from Détrée's moto-cello is probably Between's most innovative and fascinating, it's an album that oozes beauty and mystery. It's almost chilling! DHARANA and CONTEMPLATION were the most ambitious on a cross-cultural level, and were much more serious in their attitude. Both of these combined Indian and African musics into a larger more symphonic sound, notably so the lengthy excursions that encompassed the second side of each. Finally, with SILENCE BEYOND TIME Between moved both closer to esoteric ECM Records jazz realms, notably because of Roger Jannotta's presence and other influences, and also moved closer to traditional ethnic musics.
It's a great shame that Between split after this. Peter Michael Hamel has been quite prolific since, going on to work solo in systemic/new-age music and also serious avant-garde. Also, Roberto Détrée has continued his work with novel instrument creations. During Between's history Peter Michael Hamel also worked with Agitation Free, whilst Bob Eliscu worked on and off with Popol Vuh in tandem with Between, and Cotch Black was also in the fusion group Sinto, and the jazz/percussion ensemble Niagara.
Action: 10% disc1ount coupon14 for Depositfiles Gold accounts for 6 months and 1 year periods. The coupon is very simple in usage: you enter it on the Gold account payment page and after the prices are recalculated can buy an account with the discount.
Your coupon: j16v917255n7tjh9af6odzgk7cjgwgg2