R.I.P. of Oldish Psych & Prog blog
Global Searcher:
Site Content only Searcher


Main
»
2010
»
November
»
6
» David Crosby ~ 1971 ~ If I Could Only Remember My Name …
---
19:48
David Crosby ~ 1971 ~ If I Could Only Remember My Name …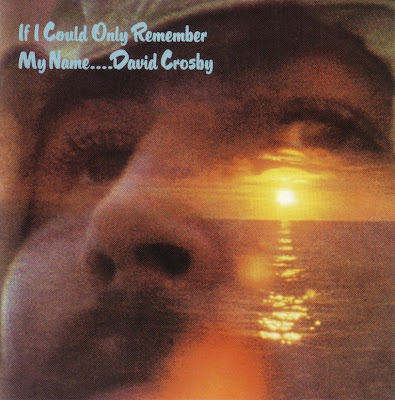 genre: blues, folk, psych
quality: lossless (folk, cue, log, scans)
time: 46'32" size: 324 mb
Fuzz Acid & Flowers:
Recorded shortly after the death of his girlfriend, Christine Gail Hinton, the first solo album by David Crosby contains some decent tracks but will not appeal to everyone, and many will find it boring. It's main interest today is probably the stellar backing group: four members of the Dead (Garcia, Lesh, Hart and Kreutzmann), two from Santana (Shrieve and Rolie), four from the 'Airplane (Grace Slick, Kantner, Casady, Kaukonen), one from Quicksilver (Freiberg), plus Graham Nash, Neil Young, Joni Mitchell and Laura Allen.
The music is very laid back and as one may expect, given the personnel, contains some good guitar parts. The material was penned by Crosby with some help from Young, Nash, Garcia, Lesh and Shrieve. The strangest track is an accapella version of the French traditional Orleans, Beaugency.
The album was enginereed by Stephen Barncard, who also worked with Chet Nicholls and went on to form Oasis (the US one!). David Crosby worked throughout the seventies and eighties with Graham Nash and occasionally Steve Stills and Neil Young. He also spent various periods in jail. After some severe health problems, he is now intensively touring and recording, solo or with his two groups, CPR and the reformed CSN&Y.
David Crosby was of course one of The Byrds. ~
(Stephane Rebeschini)
"Music Is Love" (David Crosby, Graham Nash, Neil Young) – 3:16
"Cowboy Movie" (Crosby) – 8:02
"Tamalpais High (At About 3)" (Crosby) – 3:29
"Laughing" (Crosby) – 5:20
"What Are Their Names" (Crosby, Jerry Garcia, Phil Lesh, Michael Shrieve, Young) – 4:09
"Traction in the Rain" (Crosby) – 3:40
"Song With No Words (Tree With No Leaves)" (Crosby) – 5:53
"Orleans" (traditional) – 1:56
"I'd Swear There Was Somebody Here" (Crosby) – 1:19
David Crosby – guitar, vocals
Graham Nash – guitar, vocals
Neil Young – guitar, bass, vibes, congas, vocals
Jerry Garcia – guitar, pedal steel guitar
Bill Kreutzmann – drums, tambourine
Jorma Kaukonen – lead guitar
Laura Allan – autoharp, vocals
Jorma Kaukonen – lead guitar
Sign up please for display Links
Dear visitors, if you need the links are broken, please leave a request in the comments, I will try as much as possible to restore them for you

5.0

/

2
Total comments: 0
Action: 10% discount coupon for Depositfiles Gold accounts for 6 months and 1 year periods. The coupon is very simple in usage: you enter it on the Gold account payment page and after the prices are recalculated can buy an account with the discount.
Your coupon: vkanhlm5uqib3uugw6aqifkcudbnzqej