genre: heavy
quality: lossless (ape, cue, log, scans) & mp3 (320k, scans)
time: 1:03'28" size: 403 or 160 mb
misc.: 1990
Tapestry of Delights:
The Gurvitz brothers had earlier played in Gun and Baker-Gurvitz Army and Adrian Gurvitz also made solo recordings.
Buddy Miles was an American artist, who made several recordings with his own band. Tony Newman also made solo recordings and Doris Troy was born in New York City as Doris Payne on 6 January 1937. A R&B vocalist and songwriter she made several solo albums and singles. She also sang backing vocals on Pink Floyd's Dark Side Of The Moon.
01. "Butter Queen" 5:24
02. "Daze" 4:04
03. "Another Way" 6:50
04. "A Third of a Lifetime" 4:30
05. "Nice One" 4:12
06. "Three Man Army" 5:08
07. "Agent Man" 5:37
08. "See What I Took" 3:32
09. "Midnight" 5:24
10. "Together" 6:35
bonus:
11. "What's Your Name [Single Version]" 3:32
12. "Travelin'" 4:03
13. "What's Your Name [Previously Unreleased Version]" 4:37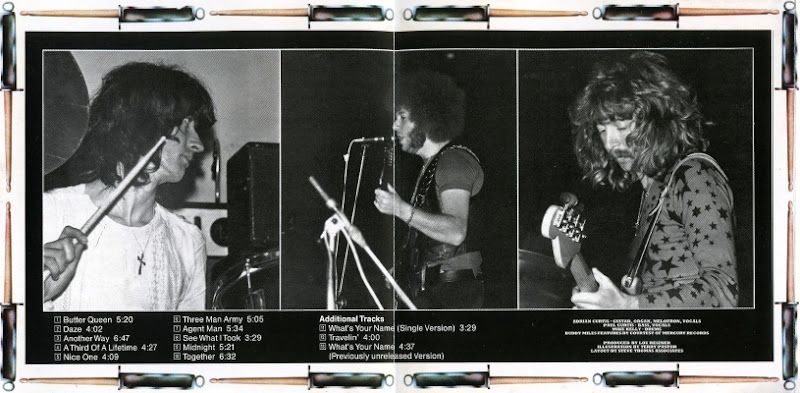 ADRIAN GURVITZ gtr
PAUL GURVITZ gtr, vcls
MIKE KELLIE drms
BUDDY MILES drms
BRIAN PARRISH gtr
loss: filesonic: p1, p2 = fileserve: p1, p2
mp3: depositfiles: p1, p2 = filesonic: p1, p2