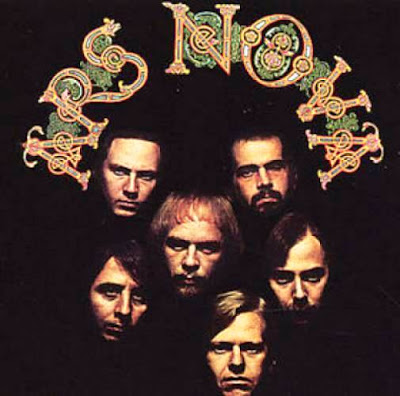 genre: psych, prog
country: us
quality: lossless (flac separate, alien lp covers)
time: 34'46" size: 239 mb
misc.: 2004 Sun

Fuzz Acid & Flowers:
"In a sometimes almost desperate search to elevate the standard of rock, many groups shared the desire to marry their music with classical compositions. Ars Nova succeed better than most in making a convincing attempt, since their brand of cross-over incorporates not only baroque instrumentation in a psychedelic environment, but also baroque composition techniques as fugas, chorales and pavanes, often scored for brass and guitar. On their first album, produced by Paul Rothschild and Arthur Gorson, they also write lovely tunes and the whole album does, surprisingly enough, not become as pretentious as it could have been, the name of the band notwithstanding. Two of the tracks even get covered (Fields Of People by The Move and I Wrapped Her ln Ribbons by Galliard, both U.K. bands!). Other highlights include March Of The Mad Duke's Circus, with vaguely renaissance-like harmonies and General Clover Ends A War, a bitter and driven satire on military affairs. Most tracks were penned by Wyatt Day, sometimes helped by Jon Pierson. Greg Copeland, a young songwriter also working with Steve Noonan and Jackson Browne, wrote the lyrics of four songs.
The formation changed after the first album and among the departing members, Maury Baker went on to play on Tim Buckley'sStarsailor, Janis Joplin's Kosmic Blues and Augie Meyer's Head Music albums. Bill Folwell guested on the second Insect Trust album and Jonathan Raskin appeared on Tom Rush's Circle Game.
Their second effort in a completely revised line-up still finds them in good form regarding the playing, but they seemed to have lost their interest in the subtle art of their first. Some unusual harmonies are still to be found, but nevertheless more in a conventional rock frame.
After Ars Nova, Jon Pierson became a studio musician and played with Lou Reed.
Snap up the first LP when you come across it. March Of The Mad Duke's Circus was later included in the Elektrock The Sixtiescompilation.
(Marcel Koopman / Stephane Rebeschini)"
Side one
"Pavan for my lady" (Day) (2:45)
"General Clover ends a war" (Copeland-Day) (2:12)
"And how am I to know" (Day) (4:45)
"Album in your mind" (Day-Pierson) (3:01)
"Zarathustra" (Baker)[3] (3:30)
Side two
"Fields of people" (Day-Pierson) (2:52)
"I wrapped her in ribbons" (Copeland-Day) (2:18)
"Song to the city" (Copeland-Day) (2:08)
"March of the mad duke's circus" (Copeland-Day) (3:17)
Jon Pierson (bass trombone & lead vocal)
Wyatt Day (rhythm guitar, piano, organ, vocal),
Maury Baker (percussion & organ)
Giovanni Papalia (lead guitar)
Bill Folwell (trumpet, string bass, vocal)
Jonathan Raskin (bass, guitar, vocal