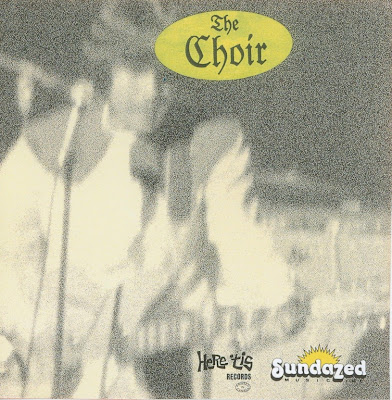 genre: beat
country: us
quality: lossless (flac, cue, log, scans)
time: 51'25" size: 220 mb
misc.: recorded '66-'69
Fuzz Acid & Flowers:
Originally called The Mods, they formed in Mentor (near Cleveland), Ohio in 1964, adopting that particular musical genre popular in Cleveland - U.K. mod-pop. The line-up revolved through many changes with members constantly coming and going. The nucleus was Wally Bryson, Jim Bonfauti and Dave Smalley (3/4 of the Raspberries). Jimmy Skeen was another member. When they recruited vocalist Eric Carmen from Cyrus Erie they became The Raspberries. Their vinyl zenith was Its Cold Outside, a melodic, Merseybeat-influenced pop song
The EP, released in the late seventies, features five unreleased tracks:- Anyway l Can, Don't Change Your Mind, I'd Rather You Leave Me, Treeberry and I Only Did It Cause I Felt So Lonely. The group split in 1970.
Upon The Choir's demise Margolis moved immediately to Los Angeles, where he formed another ambitious group, Sanctuary, with Richard Tepp and eventually Rick Caon. Jim Bonfanti briefly considered leaving music but instead approached a post-Cyrus Erie/Quick Eric Carmen about forming a 'bar band'. Enthusiasm soon took over and the 'bar band' idea was shelved in favour of a totally English-inspired group, somewhat along the same lines as The Mods and Cyrus Erie. With the addition of Wally Bryson and a band mate of his from the group Fortega, John Alleksic, the new band settled for the name Raspberries and a reactionary (for 1970) British Invasion/Beach Boys' sound. In a bold move, they even adopted shorter, vintage Beatle-length haircuts and matching suits. By the Summer of 1972 (and with Dave Smalley added as Alleksic's replacement), The Raspberries were positioned at No. 5 nationally with the classic Go All The Way. Other hits followed. After three albums, Bonfanti and Smalley left the Raspberries over a long-running dispute with Carmen over image. Bryson and Carmen continued with The Raspberries for one more album, 1974's Starting Over (voted one of the best albums of the year by 'Rolling Stone'). Though the album yielded a sizeable hit in Overnight Sensation (Hit Record), the band soon ground to a halt. By 1976 Eric Carmen re-established himself as a top ten recording artist, though now in an ultra-commercial singer/songwriter mould. Bryson, who went on to record albums with Tattoo and Fotomaker in the late seventies currently plays in the Cleveland area band, Sittin' Ducks, with Dann Klawon and Kenny Margolis.
01. I'd Rather You Leave Me 2:07
02. It's Cold Outside 2:50
03. When You Were With Me 2:33
04. don't Change Your Mind 1:52
05. Dream Of One's Life 3:28
06. In Love's Shadow 2:42
07. I'm Slippin' 2:53
08. Leave Me Be 3:44
09. I'd Rather You Leave Me 2:33
10. Treeberry 2:23
11. Smile 2:46
12. A to F (I Don't Want Nobody) 4:49
13. I Only Did it 'Caouse I Felt So Lonely 2:17
14. Don't Change Your Mind 2:06
15. Anyway I Can 3:52
16. Boris' Lament 2:52
17. David Watts 2:36
18. If These Are Men 3:00
JIM BONFANTI drms, vcls, tamb

WALLY BRYSON ld gtr

DAVE BURKE bs

DANN KLAWON gtr, drms, hrmnca

DAVE SMALLEY vcls, gtr

JIM SKEEN bs

KENNY MARGOLIS keyb'ds

JIM ANDERSON ld gtr

DENNY CARLETON bs

RANDY KLAWON ld gtr

PHIL GIALLOMBARDO organ

RICK COON gtr

BOB McBRIDE bs